Winner Runner-Up Top of Stats

2023
2022 Blackwater BPL Compton Barry Watkins (Croydon B)
2021 No event No event No event
2020 No every No event No event
2019 BPL Compton Blackwater Mark Hollingdale (Blackwater)
2018 Guildford Frames Reigate Ollie O'Boyle (Frames Reigate)
Tom Kennedy (Frames Reigate)
2017 Frames Reigate Guildford Tom Kennedy (Frames Reigate)
2016
2015
2014 Rob McGowan (Frames Reigate)
2013
2012 Max Brooker (Godalming)
Michael Hope (Frames Reigate)
2011
2010
Winner Runner-Up Top of Stats

2023 Frames Reigate Blackwater Michael Cook (BPL Compton)
2022 Tolworth BPL Compton Neville Glover (BPL Compton)
2021 No event
2020 No event
2019 Frames Reigate Croydon A Terry Doke (Croydon A)
2018 Frames Reigate Blackwater

2017 Frames Reigate Guildford
2016
2015
2014
2013
2012
2011
2010
Winner Runner-Up

2023 Tom Kennedy Joe Nulty
2022 No event No event
2021 Ryan Mears Joe Nulty

Winner Runner-Up

2023 No event No event
2022 No event No event
2021 Jan Spinner Julie Hitchen

Surrey Legends Memorial Open

This event was created following the passing of two Surrey County Pool Association Honorary Life Presidents, Bob Taylor and Stan Robinson, within one week of each other in 2020. The inaugural event took place in 2021 in their honour. During the competition £540 was raised to split between their chosen charities.

Future events are held in honour of all the Surrey Legends that are no longer with us.

The perpetual trophy was donated by Barbra Taylor and Les Church on behalf of Region 7.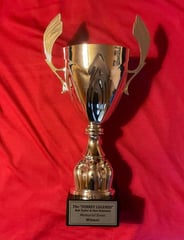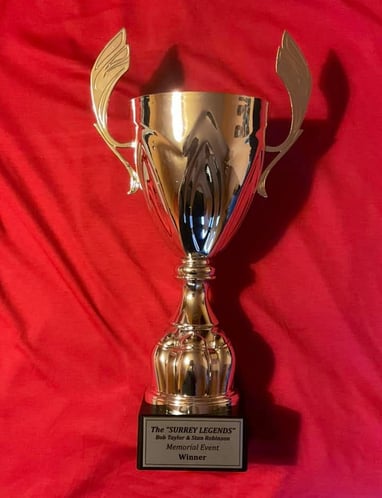 Winner Runner-Up

2022 Rob McGowan Sean Halligan
2021 Joe Prince Paul Hitchin
2020
2019
2018 Melvit Ali Dale Miles
2017
2016 Steve Petty Neil Wren
2015
2014
2013
2012
2011
2010
2009
2008
2007 Andy Breen Frank Strivens
2006 Andy Breen Sefton Payne
2005 Dan Well Rod Altes
2004 Danny Evans Jason Waters
2003 Moray Dolan Mike Smith
2002
2001 Rod Altes Dean Reeve
2000 Paul Whearty Lee Hudson
1999 Dave Bulmer Keith Hannon
1998 Paul Whearty Jason Norris
1997 John Wylie Jason Norris
1996 Richard Broumpton Karol Mikowski
Winner Runner-Up

2022
2021
2020
2019
2018
2017
2016
2015
2014
2013
2012
2011
2010
2009
2008
2007 Sarah Trudgett Steph Johnson
2006 Debbie Barthrop Sarah Smith
2005 Sarah Smith Debbie Lambert
2004
2003 Debbie Lambert Louise Elvin
2002
2001 Sara Miles Donna Williams
2000 Debbie Lambert Sara Miles
1999 Debbie Lambert Donna Williams
1998
1997 Debbie Lambert Roslynne Imberechts
1996 Debbie Lambert Barbra Taylor
Winner Runner-Up

2022
2021
2020
2019
2018
2017
2016
2015
2014
2013
2012
2011
2010
2009
2008
2007 Steve Petty Joe Prince
2006 Kyle Pickett Jack Curtis
2005 Kyle Pickett Steve Petty
2004
2003 Nicky Osbourne Wayne Cathcart
2002
2001 Frank Strivens Andrew Tuckwell
2000
1999 Frank Strivens Max Brooker
1998
1997 Dean Wisher Ollie O'Boyle
1996 John Sullivan Dean Wisher
Winner Runner-Up

2022 Ryan Mears Max Brooker
2021 Andy Esgrove Barry Watkins

2007 Rod Altes Darren Magor
2006 Rod Altes Dave Hall
2005 Frank Strivens Steve Petty
2004 Paul Wildman Richard Lambert
2003 Darren Magor Danny Evans
2002 Darren Magor Rob McGowan
2001 Matt Cooke Cliff Eastwood
2000 Jason Norris Rod Altes
1999 Cliff Eastwood Kevin Down
1998 Cliff Eastwood Jason Norris
1997 Kevin Down Richard Lambert
1996 Chris Hardy Alec Hastings
1995 Andy Long Chris Gentry
Winner Runner-Up

2022 Cathy Fox Sarah Macmullen
2021

2007 Debbie Barthrop Candy Wright
2006 Jenny Norris Nichola Wornell
2005 Donna Williams Amanda Lambert
2004 Lauren Strivens Debbie Lambert
2003 Debbie Lambert
2002 Debbie Lambert Louise Elvin
2001 Debbie Lambert Jenny Eyre
2000 Sara Miles Claire McKee
1999 Anne Taylor EJ Billington
1998 Sue O'Donnell
1997 Roslynne Imberechts Anne Taylor
1996 Anita Pembury Lee Bushby
1995
Winner Runner-Up

2021

2007
2006
2005 Steve Petty James Bowry
2004
2003 Harry Richardson
2002 Steve Petty Rob Streeter
2001 Frank Strivens Sean Yates
2000 Kevin Penalver Sean Yates
1999 Frank Strivens Paul Moseley
1998
1997 Paul Murrells Mark Mault
1996 Ian Williams Matt Burleigh
1995
Winner Runner-Up

2008 Nick Booth Darren Dods
2007 Steve Petty Matt Cooke
2006 Frank Strivens Steve Chambers
2005 Frank Strivens Steve Petty
2004 Gaf Bishop Frank Strivens
2003 Doug Howard
2002 Jason Norris Dave Bulmer
2001 Rod Altes Trevor Herbert
2000 Ian Williams Andy Sutherland
1999 Matt Cooke Cliff Eastwood
1998 Cliff Eastwood Andy Sutherland
1997 Jason Norris Andy Sutherland
1996 Richard Lambert Jamie Whitnall
Winner Runner-Up

2008 Claire McKee Lisa Peek
2007 Jenny Norris Steph Lewis
2006 Louise Lambert
2005 Lauren Strivens Louise Lambert
2004
2003
2002 Louise Elvin Debbie Lambert
2001 EJ Billington Debbie Lambert
2000
1999 Amanda Christian Debbie Lambert
1998
1997 Claire McKee Debbie Lambert
1996
Winner Runner-Up

2008 George Reeves Steve Petty
2007 Steve Petty Kyle Pickett
2006 Steve Chambers
2005 Steve Petty Nicky Osbourne
2004
2003
2002 Frank Strivens Frank Wildman
2001
2000
1999
1998
1997 Matt Burleigh Paul Moseley
1996
Winner Runner-Up
2000 Richard Lambert Scott Lee
1999 Melvit Ali Tony Pankhurst
1998
1997 Richard Lambert Tuan Nguyen
Winner Runner-Up
2000 Jenny Eyre Anne Taylor
1999 Donna Alexander Anne Taylor
1998
1997 Kim Shaw Sue O'Donnell
Winner Runner-Up
2000 Max Brooker & Dave Hall &
Ian Williams Roy Harman

1999 Seb Pereda & S. Lancing &
Tony Pankhurst S. Rae

1998


1997 Kevin Down & Jim Miles &
Jon Leach Bob Taylor
Surrey Champion of Champions
Winner Runner-Up
1997 Keith Raine & Steve Counter &
Chris Gentry Phil Hamilton
Winner Runner-Up
1997 Tony Pankhurst & David Whitehouse &
M. Sutton Ollie O'Boyle
Winner Runner-Up
1997 Stan Robinson & Jim Danielson &
Warren Robinson D. Atkinson